Easter 2018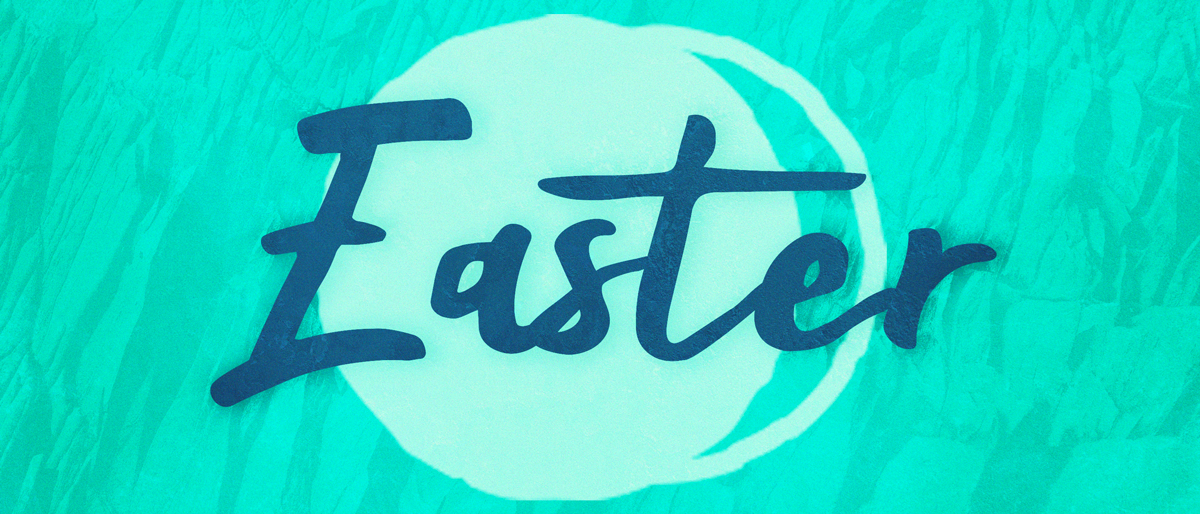 Easter.
The time when we pause to reflect on the death of the Lord Jesus Christ, but then celebrate his glorious resurrection from the grave, securing salvation for us.
we invite you to join us for all our events, focusing on the gospel of christ and celebrating his grace with us together.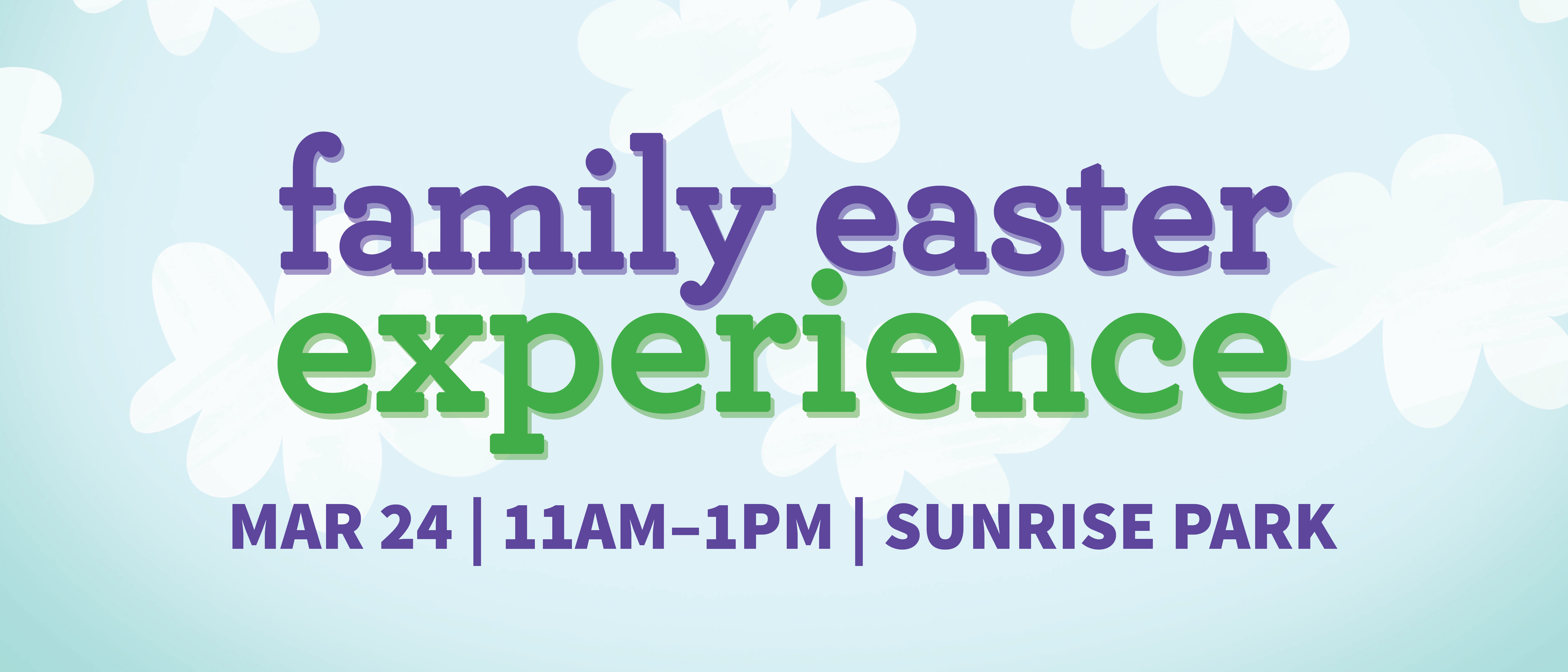 We are excited for this year's Family Easter Experience at Sunrise Park! Join us March 24th between 11am–1pm. We will be sharing the great story of Easter and families will have an opportunity to visit interactive stations. There will be a free lunch provided and kids can play at the park together. Invite your family and friends to join us! Find out more.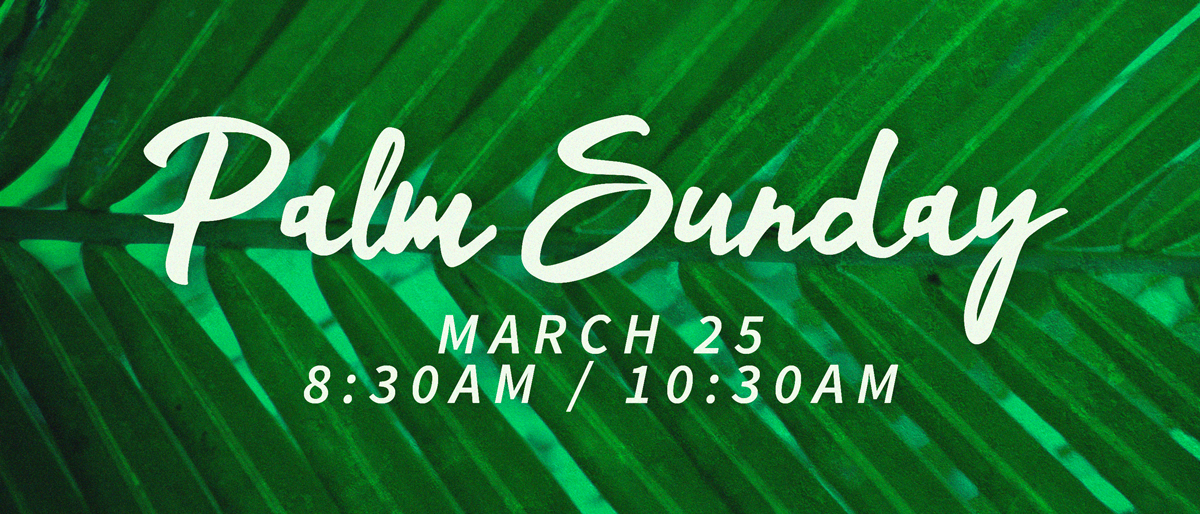 Easter week kicks off for us with Palm Sunday. Our children will help us remember when Jesus made his triumphal entry into Jerusalem. As the people threw their cloaks on the ground and put palm branches on the road before him. Others waved palm branches in the air, as our children will. Large Passover crowds surrounded Jesus, shouting "Hosanna to the Son of David! Blessed is he who comes in the name of the Lord! Hosanna in the highest!" (Matthew 21:9, ESV)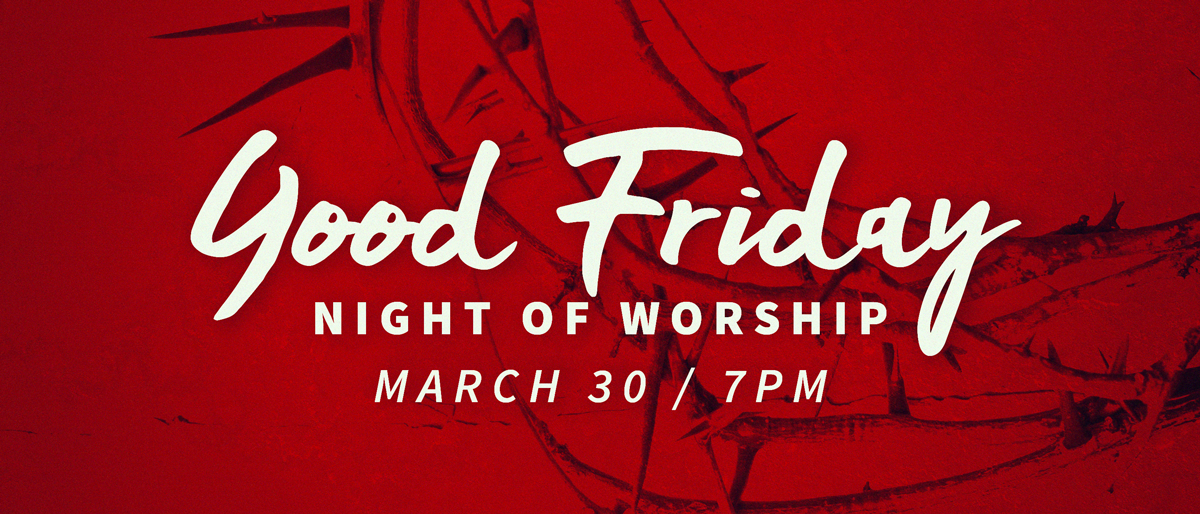 Our Good Friday Night of Worship is a time of reflection, prayer, and worship of the crucified Christ. While it is a somber night reflecting on the death of Jesus, we worship and prepare to celebrate, as we know the resurrection is coming on Sunday.
Easter week culminates with the celebrating of the resurrection of our Lord Jesus Christ! We'll hear the glorious gospel preached, and we'll celebrate and praise together. We'll have three services: Sunrise service at 7am with breakfast (no childcare), and our regular service times of 8:30am and 10:30am. If you're planning on attending the sunrise service, please sign up below so we know how many to plan for: